Description
Parallels Desktop for Mac Pro Edition is a fast, easy, and powerful application designed to run Windows on Mac for developers, designers, testers, engineers, and experienced power users. It's been specifically tailored for those users seeking powerful performance and extended functionality for running non-Mac apps on their Apple M series chip or Intel-based Mac. Switch seamlessly between Mac and Windows applications, open Windows files and apps quickly and easily from the Mac Dock and use familiar Mac gestures in Windows applications. Copy and paste text and images and drag-and-drop files between OSs. Run Windows applications inside a virtual machine, develop and test apps or websites across dozens of different operating systems, and use Vagrant, Packer, and other development tools with ease. Powerful performance fuels applications like AutoCAD and Visual Studio with lightning speed. Plus, enjoy VM templates, linked clones, and the ability to manage your virtual machines from a command line interface. Parallels Desktop runs on the latest macOS releases and supports various operating systems, including Windows 11, Ubuntu, and other Linux distributions. Automatically optimize your virtual machine settings for your primary usage scenario, or instantly allocate the optimal amount of CPU & memory resources to Windows for maximum productivity. Allocate more than 4vCPU and 8GB vRAM per VM and enjoy 24/7 premium support. Includes Parallels Toolbox with 40+ tools to simplify everyday tasks: record your screen, clean your drive, take screenshots or download a video—all with a single click. It's no wonder millions of Mac users trust Parallels.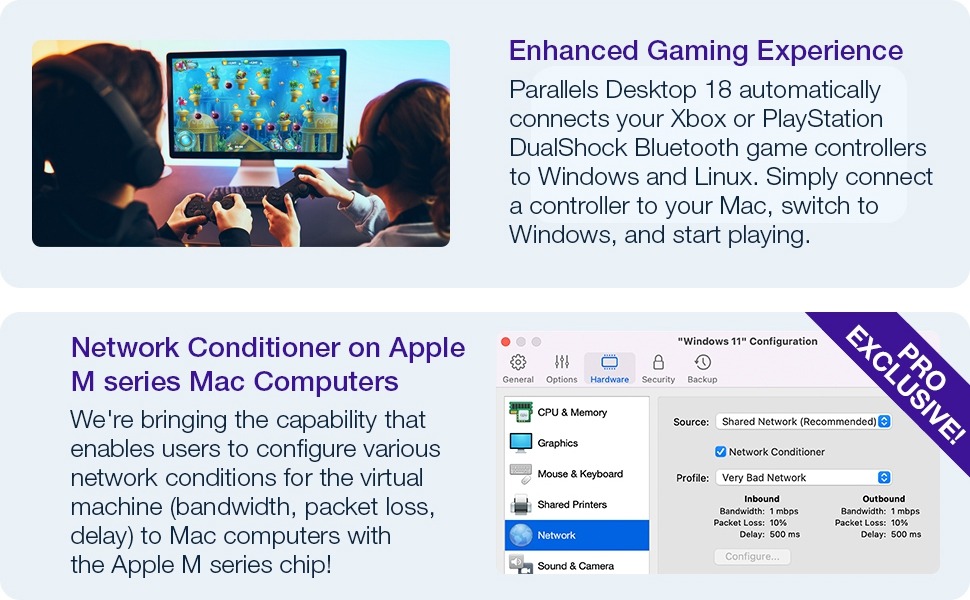 Why Choose Dolphin Computers for
Parallels Desktop 18 for Mac Pro Online?
For those who are looking to implement Parallels RAS in their organization, look no further then Dolphin Computers, as we are one of the most renowned VDI solution providers in India.  We have experts who are deeply familiar with this solution and can help you setup VDI. Should you ever find the need of technical support for this solution, feel free to speak with our experts and they'll be more than happy to walk you through the whole process in order to get you up and running.