20+ Years of Delivering Advanced IT Solutions to Leaders

Platinum Value Added Reseller for Corel


Comprehensive Enterprise Solutions For Organizations of all Sizes

Valued-Added Reseller Offering Installation, Configuration, Migration, and more

Dependable Support to Minimize Business Disruption from Downtime

Unmatched Quality of Services

Dedicated, Onsite, and Remote Support for Competent and Rapid Incident Response
Managed IT Services
We bring global best practices, disruptive technologies, and state-of-the-art IT solutions to businesses of all sizes. Most importantly, being one of the trusted solution provider, we bring peace of mind to businesses and contribute to their productivity, performance, and business growth.

Nearly two decades' worth of expertise and experience condensed into brilliant insights to help you make better IT decisions

Multi-level facility management services equipped with skilled talent, advanced technology, and industry best practices

End-to-End network management services to keep your enterprise networking operating at its peak performance

Software licensing, compliance, and asset management services for superior optimization of software investments

From quality management to digital transformation initiatives, expert services to ensure efficient completion of the project

Full suite of annual management contracts tailored to each enterprise's specific requirements

A combination of elite cyberthreat intelligence, cutting-edge technology, and unrivaled expertise for your enterprise cybersecurity

Advanced integration solutions with hardware, cloud services, and apps for superior managed security services for enterprises

Flexible asset management, and backup and disaster recovery services to simplify IT hardware management for enterprises
Support That Empowers You
Dolphin Computers is a trusted managed IT services provider for enterprises and a dependable solution provider. We keep the IT running, offer our advisory services for upgrading the systems when they become obsolete, and make sure that our clients face no business disruption. Our service offerings allow our clients to completely forget about managing their IT infrastructure and focus instead on revenue-generating aspects of their business.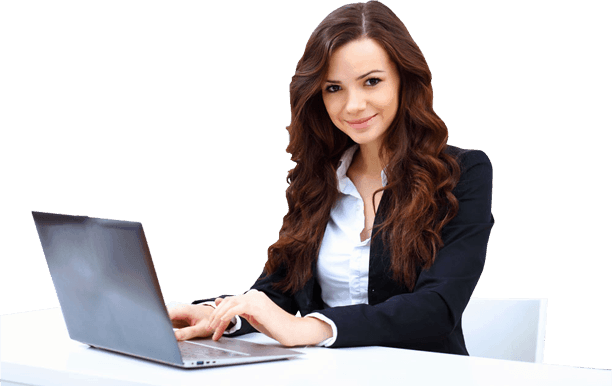 Dedicated to Client Success
Dolphin Computers is unlike any run-of-the-mill managed IT services provider. We do more than just provide routine IT maintenance services. Our strategic solutions and expert consulting services transform your IT infrastructure from a cost-center into a profit-center and a source of disruptive innovation. The best part? Our services are highly cost-effective, and we offer flexible pricing models to suit business of every size. By harnessing advanced tools,machine learning, automation, cloud computing, and expertise, we offer tailored solutions that save businesses a tremendous amount of resources.
We offer flexible engagement models, including service level agreement, fixed-price agreement, and so on. Whatever your business objectives, we accelerate your business success.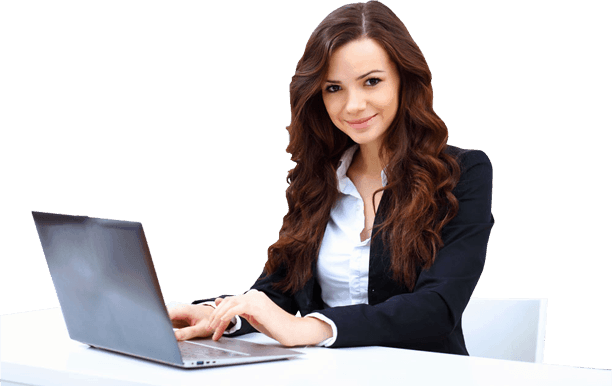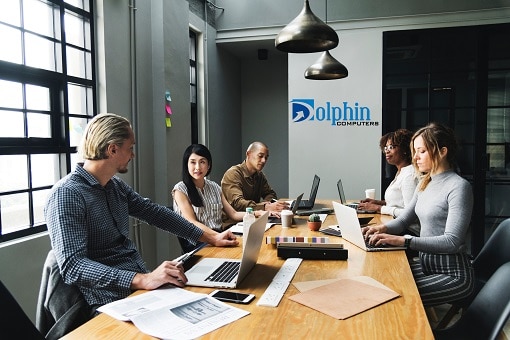 Experience and Expertise At Work For You
Over the past 20 years, Dolphin Computers has emerged as the leading managed services provider in the IT services industry for enterprises and a renowned solution provider. With a combined experience of nearly 100 years, we are in a unique position to offer exceptional IT support, advisory, and reseller services to enterprises. Our outstanding service delivery ensures that your IT infrastructure keeps performing at its peak. We maintain your IT equipment, protect your data and networks from sophisticated cyberthreats, and augment your capabilities to ensure smooth operations. In addition, we provide long-term strategic decision support and coordinate with you to design IT systems of the future for your enterprise.
As a dynamic and an increasingly transforming Digital Marketing Agency, a primitive digital landscape stands no chance. A fully operational marketing agency requires latest technology and that's where Dolphin Computers came of great help to us. Hardware requirements to softwares to IT solutions, Dolphin Computers have been very instrumental in our decade old journey and we highly recommend Mr. Rajeev Malhotra & his company, Dolphin Computers for all your IT-related requirements!

We have been in the business of Newsprint for more than 3 decades now. Our deep commitment to this industry has enabled us to emerge as a dynamic organization with a determination to keep moving forward by adopting and updating the latest technology. Mr. Rajeev Malhotra, and Dolphin Computers have always been with us at every stage and trusted IT partners since more than 25 years. He has played a pivotal role in helping us by providing our entire technical requirement satisfactorily whether Software or Hardware. Dolphin Computers is always ready and upfront to resolve any issue and complexities we face. I would highly recommend.

As a hotel business owner working at odd hours and leveraging the Internet, PC performance is of the utmost in criticality! Dolphin Computers, a trusted name for repairs at a very competitive price, and the option for on-site service, makes it highly desirable to do business with them! They keep us going so our business keeps humming! Be it hardware requirements, application softwares or IT solutions, they are very knowledgeable and have a great rapport with clients because they can describe in "lay terms" what needs to be done. They'll help with every step along the way, depending on what you need. We highly recommend Mr. Rajeev Malhotra & his company Dolphin Computers for any hardware or IT related requirements you may have!

Being an Advertising Agency, IT assets be it hardware or software are the most crucial tools for our smooth operations. We partnered with Dolphin Computers 3 years back with a problem. Mr. Rajeev presented a plethora of solutions in front of us and personally looked into providing the most suitable solution to us that was as per our need. With any business transaction or partnership, for us the key is transparency and honesty through which we build trust. This is what we got from Dolphin Computers from day 1 along with knowledge and expertise in their business of IT solutions. I found Dolphin Computers as one of the most trusted partners that would go to any extent to help their customers with the correct information and the perfect solution.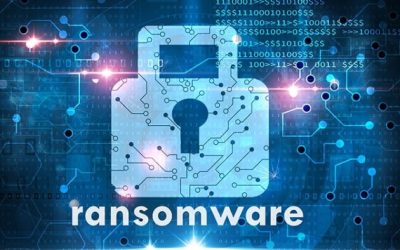 The increase in ransomware attacks has always been frightening, because a lot of companies are worried about potential data loss. Ransomware attacks have risen by 13% in the last 5 years, and they have become commonplace especially in the business world. The average...
Dolphin Computers – Covering Each and
Every One of IT Solution Requirements
Dolphin Computers, established over two decades ago back in 2000, has remained one of the country's, and perhaps the world's, leading IT solution providers. Ever since our inception, we've strived to provide our consumers with the highest-end solutions for each one of their IT related needs. Since our first day, our goal has been to enable our clients to capitalize on the multitudes of benefits of IT solutions and, up until now, we've certainly succeeded at doing so and plan to continue aiding our clientele in harnessing the limitless potential of IT.
Providing an Endless Array of Software Solutions to Power Your Enterprise
In today's landscape, having access to licensed software is pretty much essential for every single enterprise. No matter what industry your organization is based in, there's no doubting the fact that, at some point, you'll require licensed software's to power the fundamentals of your business. At Dolphin Computers, we're authorized value added resellers dealing in an array of different software's so you can be certain that, no matter what you require, we'll have it available. Our selection consists of everything from operating system, word processing tools, accounting software, pdf editing software like Nitro PDF pro, photo editing software to high-end designing & CAD software so we certainly have you covered on all fronts.
Of course, while there are various other computer dealers available at the moment, there's quite a lot that sets us apart from the competition as value added software resellers. First and foremost is, of course, the fact that we provide licensing for each individual software you acquire from us is as per End User License agreement of  principal company thereby ensuring that there are no compliance  issues along with genuine pricing & much needed after sales support.
Alongside this, we also provide some incredibly flexible pricing plans and options. Buying licensed software is certainly a big investment that can make a significant dent but, thanks to our flexible pricing, you'll be able to acquire said software without having to break the bank.
Hardware of All Sorts to Keep Your Organization Running at its Peak
The backbone of any organization is having solid IT infrastructure which requires a collection of powerful machines that are capable of handling absolutely any workload that's thrown at them and, at Dolphin Computers, we fully realize this. We provide effective hardware services through which you can easily and seamlessly acquire and implement the hardware you need to drive your enterprise. What's even better is that our team of expert professionals will fully walk you through each and every thing you need to know to make the most out of the hardware and capitalize on each and every one of its benefits.
IT Support Services in All Shapes and Forms
As the demand for IT Support Services has grown over the years, so has the variety of these services. As of right now, there are multitudes of services that fall into this category and we at Dolphin Computers offer pretty much every single one that's truly essential in today's era. We have everything that a modern-day enterprise could possible require such as Network Management, Project Management, IT Security, IT Consultancy, System Integration, Annual Maintenance Contracts and absolutely every other thing that you would need.
Why Go With
Dolphin Computers?
With literal decades of experience in the industry and a constantly expanding arsenal of services and IT solutions, Dolphin Computers is experienced, professional and fully equipped to deal with petty much every single one of your IT related needs. No matter what your requirements are, we assure you that we'll be able to take care of them with ease so feel free to reach out to us at any time if you have any queries and we'll be more than happy to assist you in any way we can.
WE ARE TRUSTED BY
Our Regular Customers