Description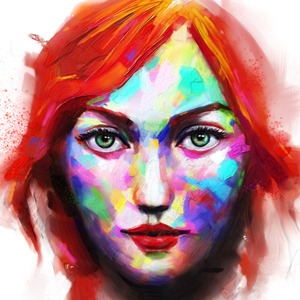 Create your own signature masterpiece
Now sketch, illustrate, draw, paint and create masterpieces in your signature style, with hundreds of brushes; variety of artistic tools, and an exclusive media. Corel Painter 2021 lets you explore your own signature style with various personalizing
features, thereby allowing you to develop artistically.
Natural-Media® for art that's next to reality
Reality can now be replicated with Natural-Media® brushes that allow you to create an immersive masterpiece with thick paint and layer control enhancements. Features like AI style transfer and clone tinting can further help you bring your art
to life.
Exclusive digital art brushes for instant painting
Painting is a lot more fun and easy with Corel Painter 2021's digital art brushes. The thick-paint compatible brushes to Painter's proprietary media, Pattern Pens and more help you create stunning paintings in a lesser time and effort than before.
Unparalleled photo-art & AI tools for more contemporary painting experience
Create unparalleled pieces of art with 12 AI styles and 14 clone tinting brushes. Create stunning photo paintings by simply dipping your brush directly into the photo to clone the image. Auto painting palette helps easily and rapidly transform the photo
and artificial intelligence lets you reproduce a superb art, intelligently.
Unmatched symmetry and perspective feature
The art of symmetry can now be achieved with the intense Mirror painting and kaleidoscope feature. Apart from these you can also exploit handy built-in composition tools like Divine Proportion, Rule of Thirds and perspective guides to improvise perspectives.
Speed up your artistic workflow with customising and accelerating options
Corel painter 2021 lets you customise the workspace layout, your palettes, brushes and more and offers quicker brush and tool switching to ensure that your overall work time is reduced without compromising on the quality of your art.